Description
Oil drums are supplied in a variety of designs. All 3D printed in the base colour and supplied with decals for the side and lid. They are scaled to 1/32 from a 55 US gallon oil drum.
Track side scenery 3D printed in the colour shown and supplied with self adhesive decals In packs of 5 (6 for mixed packs).
Diameter: 18.5mm - Height: 27mm based on 55 gallon oil drums.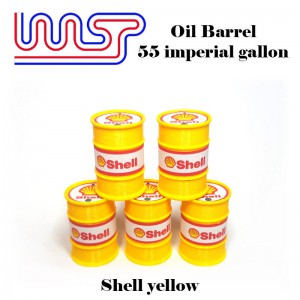 Like all WASP products, including these barrels, they are designed and manufactured by their creator in his home, they are 3D printed and therefore will not be perfect (the pictures are of actual printed parts and layer lines can be seen).
Colours may vary slightly between plastic batches.
Only barrels are included, figures and other accessories in the picture are for illustration only.