The transport of your package
All orders are shipped within 24 working hours after the receipt of payment of your order.
We deliver worldwide and regardless of the shipping method chosen, we will provide you as soon as the order will be shipped, a link that will allow you to track online the delivery of your package.
Shipping costs include packing, handling and postage and are calculated based on the price or weight of your order. We advise you to group your purchases into a single order. We can not group two separate orders and you will have to pay the shipping costs for each of them.
If you do an order with products ON ORDER or IN PRE-ORDER the order will be awaiting dispatch until replenishment of all the products present in it. In this situation, depending on your preference, we can carry out 2 separate shipments without additional shipping costs : in that case the total of your order has to reach double of the amount required for the free delivery, which you will find in the table below. To unblock the shipment of products that are in stock in a pending order, you can request it by email.
Metropolitan France
Europe*
Rest of the world
Free shipping (Standard) for orders of :
100 €
250 €
-
*except: Bulgaria, Cyprus, Croatia, Finland, Greece, Malta, Norway, Romania, Sweden.
Special care is taken to protect fragile products.
Despite our goodwill, it may happen that the carriers mishandle the packages and that you receive broken items despite the care we have taken of the packaging. If this happens you can send us a request by email if possible with a broken product photo so that we can do the necessary to replace it quickly.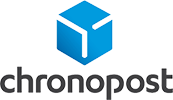 The available shipping modes are processed by : La Poste, Chronopost, DHL or UPS depending on the destination country.