Description
Allows the creation of alternative track routes, for example a single lane rally extension track to a current layout, or converts 2 lanes into 1 lane or converts 2 lanes in to 3 lanes or more. There is no limit to the amount of additional lanes you can add.
Total length of the two tracks : 138 cm (4 Standard Straight).
Carrera DIGITAL 30350 Narrow Left also available.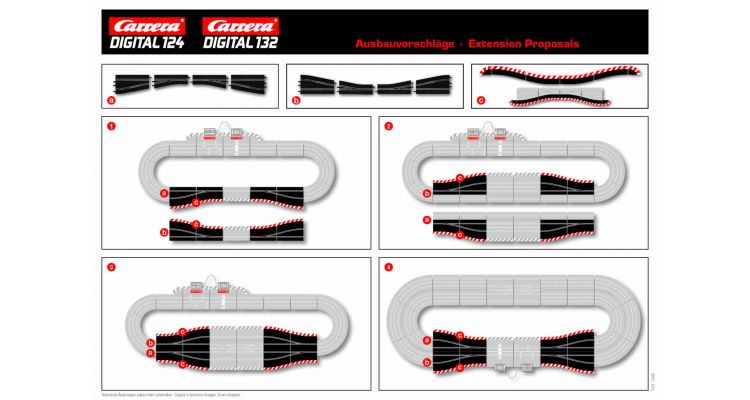 This accessory is compatible with the following systems :

Carrera DIGITAL 124
Carrera DIGITAL 132
Questions
If you have any questions regarding the product, feel free to post below. Other consumers may also provide you with additional information. Log in to your member area in order to post or answer a question.
Customers who bought this product

also bought