Carrera DIGITAL 132 31068 Mercedes-AMG GT3 Evo "Sunenergy Racing, No.75" Bathhurst 2022
Reference : 20031068
Description
Hot car for hot race action
The number 75 Mercedes-AMG GT3 Evo with the classic Sunenergy Racing Team flame ran in the Bathhurst 12-hour race. The race itself is a classic for the driving community and enjoys immense popularity. The Mercedes-AMG GT3 Evo 'Sunenergy Racing, No.75' features an attention-grabbing red-hot flame print.
Wheels on fire – on home circuits
The Carrera DIGITAL 132 Mercedes AMG GT3 Evo 'Sunenergy Racing, No. 75' Bathhurst 2022 loves to burn rubber on bedroom and lounge circuits, too. The car's striking Sunenergy team flame is truly eye-catching as this car speeds around your home racing circuit. This car is immediately recognisable, even way after sundown, with its bright front, rear and brake lights. The model is a faithfully-detailed replica of the original; and it's individually codable and digitally controllable.
Mercedes AMG GT3 Evo Mercedes-AMG « Sunenergy Racing, n ° 75 » Bathhurst 2022
DIGITAL 132
Front, rear and brake lights
Official Mercedes license
1:32-scale
8 years and up


Cars in scale 1:32

Digital

Cars with lights

Unsuitable on
Banked Curve 1/30°


Drift

From age 8
Description

of spare parts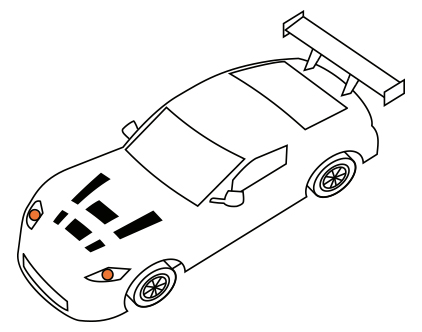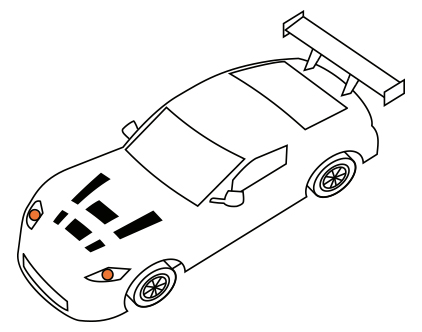 Carrera DIGITAL conversion
Scalextric Digital conversion
Rear-wheel-drive (rear 2 wheels)
Headlights, tail lights and brake lights
Questions
If you have any questions regarding the product, feel free to post below. Other consumers may also provide you with additional information. Log in to your member area in order to post or answer a question.
Customers who bought this product

also bought