Description
History
The McLaren MP4-12C is a sports car designed and manufactured by McLaren Automotive. The car's final design was unveiled on 8 September 2009, and it was launched in 2011. The MP4-12C features a carbon fibre composite chassis, and is powered by a mid-mounted McLaren M838T 3.8-litre V8 twin-turbo engine developing approximately 592 bhp (441 kW; 600 PS) and around 443 lb•ft (601 N•m) of torque. The car will make use of Formula 1-sourced technologies such as "brake steer", where the inside rear wheel is braked during fast cornering to reduce understeer. Power will be transmitted to the wheels through a 7-speed Seamless Shift dual-clutch gearbox equipped with "Pre-Cog", which allows the driver to pre-select the next gear by half-pulling the paddle shifter behind the steering wheel, which allows the transmission to execute faster gear changes.
The Scalextric Model
The car is modelled in an attractive blue metallic forms part of our 'Super-Resistant' range. It has a light and very strong one piece body and is ideal for use by novice and club racer.
Digital Plug Ready (DPR) - convert for use with the Scalextric Digital range in under sixty seconds using the C8515 Digital Plug.
Description

of spare parts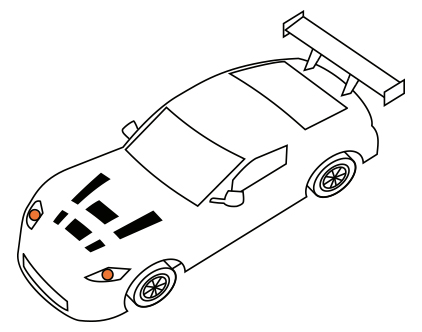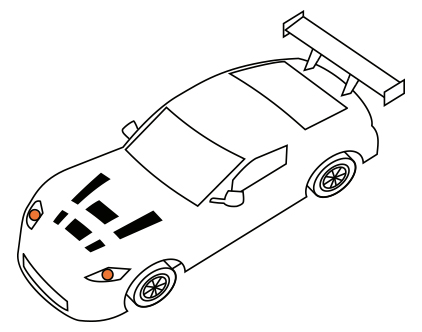 Carrera DIGITAL conversion
Scalextric Digital conversion
Mabuchi SP 18 000 revolutions/minute
Rear-wheel-drive (rear 2 wheels)
11:36 (Pinion 11 teeth - Crown 36 teeth)
Headlights and tail lights
Front 22(ext)/16(int) x 10 mm - Rear 22(ext)/16(int) x 11 mm
Questions
If you have any questions regarding the product, feel free to post below. Other consumers may also provide you with additional information. Log in to your member area in order to post or answer a question.