Description
History
Over the winter of 1971 - 1972, GM engineers Dick Hoffman and Dave Horchler of H&H Racing prepared this 1970 Camaro for competition in the SCCA's Trans-Am Series.  This car was the third and last of three Camaros built by them for the Trans-Am Series.
Dick Hoffman competed in four Trans-Am Series races in the 1972 season and had two very respectable finishes, coming 5th at Sanair and 7th at Mosport.  This Camaro was noted for being painted bright yellow with progressive black and red graphics and large numbers.  It currently races on its original and very rare Motor Wheel "Spider" wheels.  The number 48 was uniquely chosen because of them being the fourth and eighth letters in the alphabet, as are Dick Hoffman's and Dave Horchler's shared initials.
The Scalextric Model
The Scalextric car has the usual high level of attention to detail inside and out including DPR for Scalextric Digital Racing.  An excellant addition to our US muscle cars range.
Digital Plug Ready (DPR) - convert for use with the Scalextric Digital range in under sixty seconds using the C8515 Digital Plug.
Description

des pièces détachées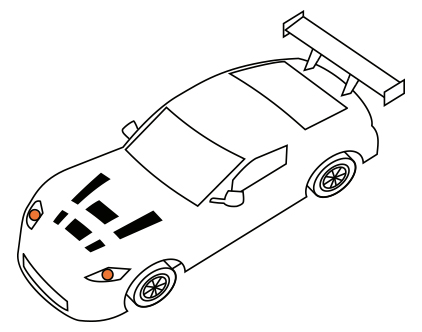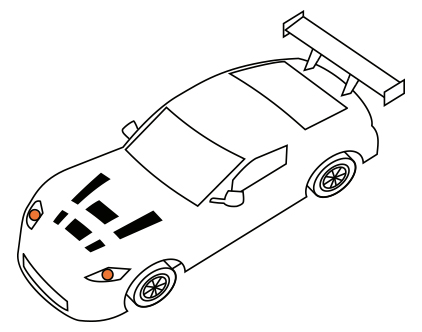 Carrera DIGITAL conversion
Scalextric Digital conversion
Mabuchi SP 18 000 revolutions/minute
Rear-wheel-drive (rear 2 wheels)
11:36 (Pinion 11 teeth - Crown 36 teeth)
Front 21(ext)/13(int) x 9 mm - Rear 21(ext)/13(int) x 9 mm
Questions
If you have any questions regarding the product, feel free to post below. Other consumers may also provide you with additional information. Log in to your member area in order to post or answer a question.