Description
Drivers : M. Andretti and L. Bianchi
The Ford GT 40 is one of the most famous cars in Le Mans history, having won the 24 Hours four times, from 1966 to 1969. The MKII version came in 1966, and thanks to the experience gained in 1964 and 1965, it dominated the Le Mans race with a 1-2-3 result.
The turning point in Ford's fortunes was the '66 Daytona 24 Hours, when four of the five Mark IIs finished first, second, third and fifth.

Visually, the MKII was little different from the standard GT40s. The car was very stable at high speeds after the lifting habit of the early models was solved. The MKII used the 7.0 liter (427ci) engine derived from the Ford Galaxie, with aluminum head; the power was 485 hp at 6300 rpm, and the car was able to reach a maximum speed of 330 km/h. The chassis was a steel semi-monocoque, with a glass fiber body. The disc brakes were ventilated on the four wheels.

Description

des pièces détachées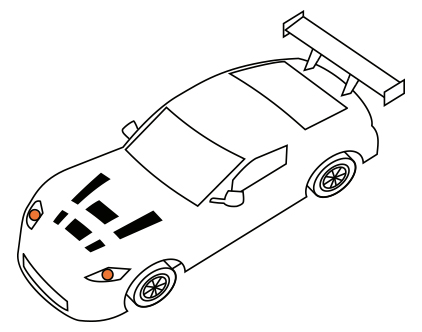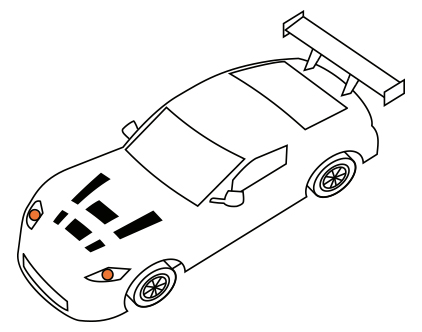 Carrera DIGITAL conversion
Scalextric Digital conversion
Slot.it MX16 V12/4 23000 rpm - 170g*cm @12V
Rear-wheel-drive (rear 2 wheels)
11:32 (Pinion 11 teeth - Crown 32 teeth)
Questions
If you have any questions regarding the product, feel free to post below. Other consumers may also provide you with additional information. Log in to your member area in order to post or answer a question.
Customers who bought this product

also bought