Slot Track Scenics Fig. 6 Pit Wall Figures Pack B
Reference : Fig. 6
Description
We have recently updated the original Fig 6 pack made with sculpted figures to this new set with three figures created by scanning real people and turning the 3D printed resin masters into metal production ones. So these three figures, different from Fig 5 are 2 seated and 1 standing, including one female engineer, and they are specially designed to go with our Timing Stands.
Also available painted. Standard colour is white shirts and black trousers.
See also Fig. 25 and Fig. 26. for more variations.
Painting Guide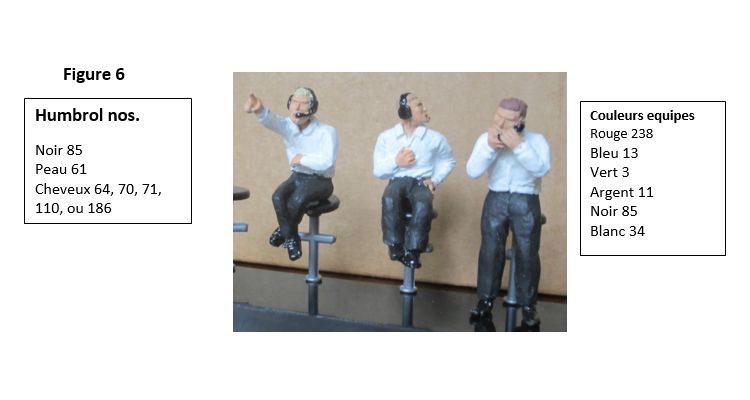 Humbrol References :
Team : 238 (red), 13 (blue), 3 (green), 11 (silver), 85 (black) or 34 (white)
Black 85
Skin 61
Hair 64, 70, 71, 110 or 186
Questions
If you have any questions regarding the product, feel free to post below. Other consumers may also provide you with additional information. Log in to your member area in order to post or answer a question.
Customers who bought this product

also bought