Carrera DIGITAL 132 30551 Mercedes-Benz SLS AMG GT3 Black Falcon, VLN 2011 No.2
Reference : 20030551
Description
History
The SLS AMG GT3 is a race car version of SLS AMG Coupé, developed in accordance with the GT3 regulations of the FIA (Fédération Internationale de l'Automobile). The vehicle was unveiled in 2010 New York International Auto Show and Puebla in Mexico, and later a silver version of the car was unveiled in 2010 Pebble Beach Concourse D'elegance. The vehicle went on sale for €397,460, only in left-hand drive configuration. Deliveries began in February 2011, following homologation by the FIA in accordance with the GT3 regulations.
The Carrera model
Digital 132 cars are digitally controlled and  individually codable.
All Carrera Digital 132 cars can be used with Carrera Evolution.
Tampo-printed, original and detailed cars.
Realistic acceleration and braking action.
Mainly with front light (Xenon) and rear/brake light.
Sound finish of bodywork.
Not suitable for Banked Curves 1 and 2.
Description

des pièces détachées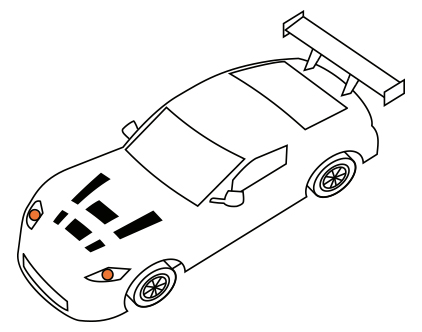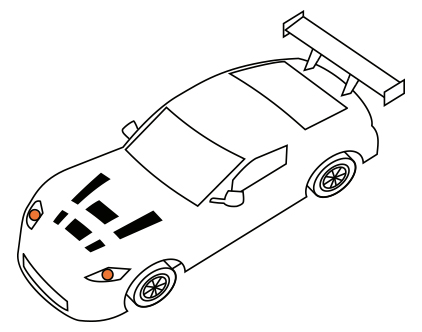 Carrera DIGITAL conversion
Scalextric Digital conversion
Rear-wheel-drive (rear 2 wheels)
Headlights, tail lights and brake lights
Questions
If you have any questions regarding the product, feel free to post below. Other consumers may also provide you with additional information. Log in to your member area in order to post or answer a question.
Customers who bought this product

also bought