Description
Drivers : Nicola Marozzo, Jean-Pierre Frey and Ranieri Randaccio
The LC2 was created by Lancia to race in the Sport-Prototype category, according to the Group C regulations. It was engaged for the first time in 1983. Designed by Dallara, it was powered by a Ferrari engine, with head derived from 288 GTO; eletronics was highly advanced for that time.
The engine was a 3 liters V8 90°, liquid-cooled, with two turbochargers, that could work at a maximum pressure of 3 bars; the four valves per cylinder were driven by double over head camshaft. The maximum power was 840 hp at 7000 rpm. Both Hewland, 5 gears. The wheels diameter was 15 inches at the front and 17 at the rear. Chassis was made of aluminum and magnesium; body material was carbon fiber composite. The overall weight was 850 kg.

Often, Lancias were as competitive as Porsches, in pure speed, but then suffered troubles at longer distances. The last version of LC2 was raced as a factory car in the late '85 and in the early '86; when Lancia Martini abandoned Endurance races, the car was raced by privateers till 1991. At the 1988 Le Mans 24 Hours, Dollop Racing engaged an LC2 with number 24, with Nicola Marozzo, Jean-Pierre Frey and Ranieri Randaccio at the wheel.
Description

des pièces détachées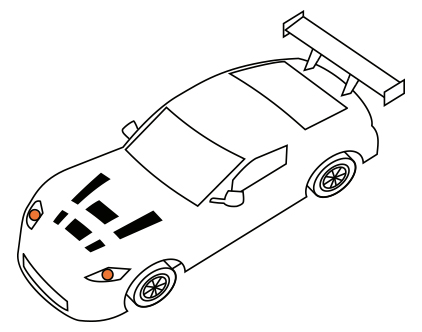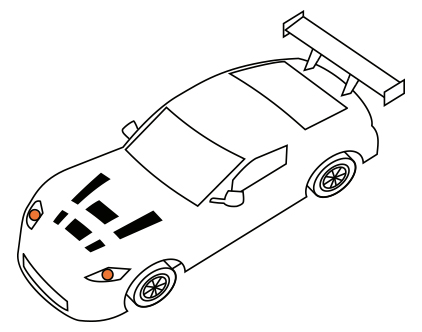 Carrera DIGITAL conversion
Scalextric Digital conversion
MX06 V12/3 21 500 revolutions/minute
Rear-wheel-drive (rear 2 wheels)
9:28 (Pinion 9 teeth - Crown 28 teeth)
Questions
If you have any questions regarding the product, feel free to post below. Other consumers may also provide you with additional information. Log in to your member area in order to post or answer a question.
Customers who bought this product

also bought