Descripción
Highly anticipated MR-03 chassis + 2.4GHz Readyset!
Front suspension optimizes camber angle in concert with stroke. Thoroughly low center of gravity design. Powerful drive train. No detailed overlooked to create the strongest MINI-Z Racer MR-03 chassis. Exceptional performance is now available in a Readyset for everyone to enjoy! Requires no frequency band selection and up to 40 cars can be run together at the same time. Also compatible with all MINI-Z Racer scale bodies. With the user-friendly features of a Sports version, the dynamic racing performance from its MR-03 base becomes immediately obvious as soon as you drive. This is the true essence of the MINI-Z. The chassis features a connector for the installation of a special light unit (Not Included) that lights up/flashes headlights and taillights in response to throttle and brake control. This is no cheap gimmick but scale realism in its most complete sense. MINI-Z Racer Sports MR-03 Readyset brings performance and style within easy reach for everyone to experience and enjoy!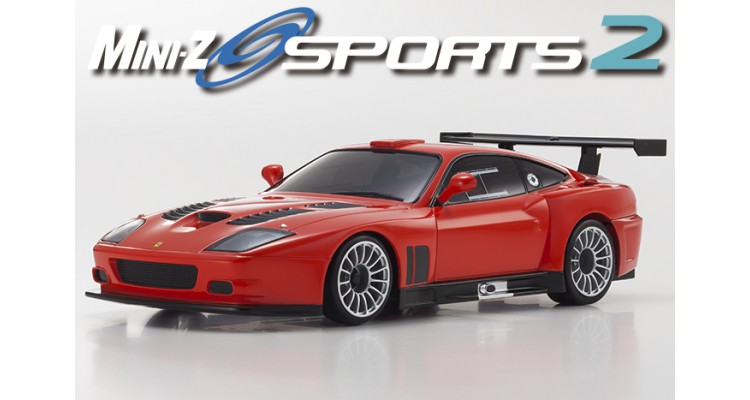 Features Perfex KT-19 transmitter. Steering volume adjustment possible.
Factory assembled with quality finish suitable for interior display.
All MINI-Z Racer bodies can be installed. *Requires compatible motor case and diff gear assembly.
Features unique front suspension (VCS) that delivers optimum camber change in concert with suspension stroke.
Spring stopper can be detached with just two screws for easy replacement of coil spring on front suspension.
A huge variety of parts for MR-03 chassis can be installed.
Optional gyro unit (MZW431) can be installed. Adjust the gyro's sensitivity through the volume control on the chassis.
Also, this model is specially designed for the KT-19 transmitter so there is no compatibility with the former KT-18 transmitter/EX-5UR ASF transmitter (No.82011).
Battery Requirements (not supplied) :
x4 AAA/LR3 or Ni-MH batteries for chassis.
x4 AAA/LR3 or Ni-MH batteries for transmitter.