Descripción
Drivers : Philippe Streiff, Sarel van der Merwe, David Hobb
The 956 model was created by Porsche in 1982 to compete in the new Group C category. It was replaced in 1985 by the similar 962 model.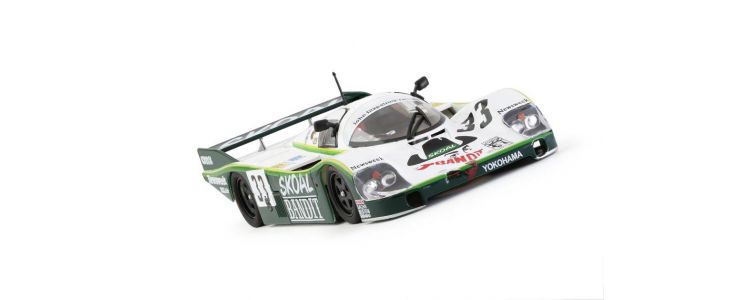 It was one of the most successful racing cars ever: it won four 24h Le Mans competitions consecutively, in 1982, 1983, 1984, 1985, and the World Car Manufacturer title three times.
The car was powered by a 2.650 cc engine. Its monocoque aluminium chassis was new for Porsche, previously known for their space frame design. Through this change, the regulated minimum weight of 800 Kg was reached.
This car, driven by Philippe Streiff, Sarel van der Merwe, David Hobb, they reached 3th place at the 1984 Le Mans 24 Hours racing for the Skoal Bandit - Fitzpatrick Racing.