Description
Each tyres section is 87 mm long (a Scalextric Quarter Straight) and is able to absorb some impact like the real thing. This means that four of them will cover a 350 mm Scalextric Standard Straight or go around a Radius 2 Curve 45° section, even with a border around it.
With the Fixing clips you can even create a double wall of tyres for greater realism still.
The tyre wall can be combined with other products such as Tyre Covers, Safety Fencing and the Advert Boards 2.
It is also possible to paint the tyres.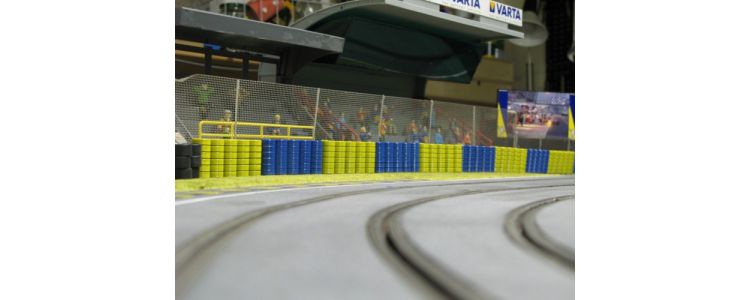 Questions
If you have any questions regarding the product, feel free to post below. Other consumers may also provide you with additional information. Log in to your member area in order to post or answer a question.
Customers who bought this product

also bought