Carrera DIGITAL 124 23795 Mercedes-Benz SLS AMG GT3 Erebus Motorsports, Winner Bathurst 2013 No.36A
Reference : 20023795
Description
History
The SLS AMG GT3 is a race car version of SLS AMG Coupé, developed in accordance with the GT3 regulations of the FIA (Fédération Internationale de l'Automobile). The vehicle was unveiled in 2010 New York International Auto Show and Puebla in Mexico, and later a silver version of the car was unveiled in 2010 Pebble Beach Concourse D'elegance. The vehicle went on sale for €397,460, only in left-hand drive configuration. Deliveries began in February 2011, following homologation by the FIA in accordance with the GT3 regulations.
The Carrera model
Big Size: High-quality original detailed and tampo printed cars scale 1:24.
Individually codable, digitally controlled cars.
Cars compatible with Analog system.
Most cars with front light (Xenon) and rear/brake light.
Cars with polarity switch to change direction.
Desirable collectible cars: LIMITED EDITIONS of 999 pieces worldwide.
Not suitable for Banked Curves 1 and 2.
Description

of spare parts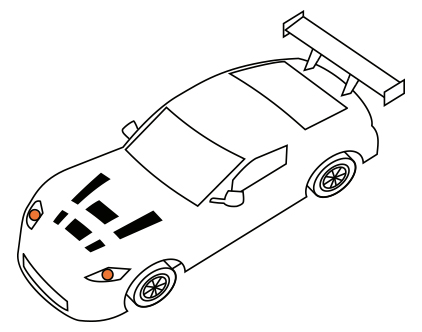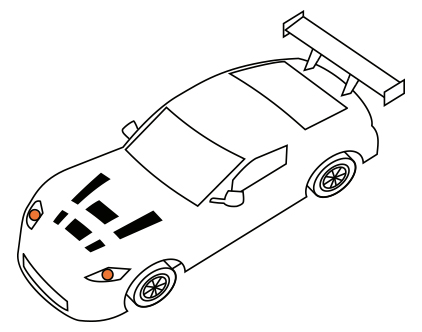 Carrera DIGITAL conversion
Scalextric Digital conversion
Rear-wheel-drive (rear 2 wheels)
Headlights, tail lights and brake lights
Questions
If you have any questions regarding the product, feel free to post below. Other consumers may also provide you with additional information. Log in to your member area in order to post or answer a question.
Customers who bought this product

also bought