Slot.it CA21d Lancia LC2 n.4 2nd 360 Km Monza 1986
Reference : CA21d
Description
Drivers : A. De Cesaris and A. Nannini
The LC2 was designed by Lancia to race in the Sport-Prototype category, according to the Group C regulations. It raced for the first time in 1983.
Designed by Dallara, it was powered by a Ferrari engine, whose heads had been evolved from those of the 288 GTO; the electronic control unit was highly sophisticated and ahead of its time. The engine itself was a 90° 3 litres liquid-cooled V8, with two turbochargers, working at a maximum pressure of 3 bars; four valves per cylinder were driven by double over head camshaft. Overall the maximum power was 840 hp at 7000 rpm. Gearbox was a 5 gears Hewland unit, and rims were 15" front and 17" rear.
Chassis was made of aluminium and magnesium while body was carbon fibre composite. The overall weight was 850 kg. Lancia LC2s were as quick as Porsches, in terms of pure speed, but lacked reliability. Lancia raced LC2 cars ex-works throughout 1986; later, and until 1991, it was raced by privateers only.
In 1986, LC2 cars sponsored by Martini competed the World Sportscar Championship with race numbers 4 and 5. In Monza, car n.4, driven by Andrea de Cesaris and Alessandro Nannini, finished the 1000 km race in second place.
Description

des pièces détachées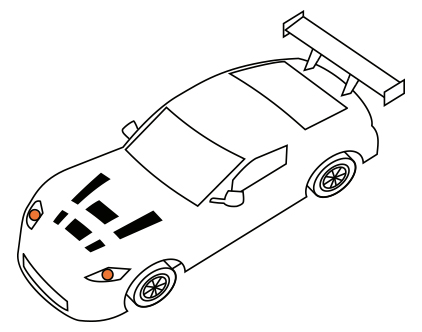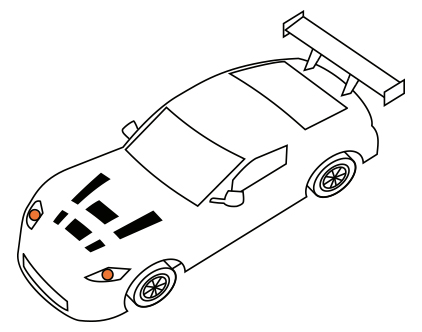 Carrera DIGITAL conversion
Scalextric Digital conversion
MX06 V12/3 21 500 revolutions/minute
Rear-wheel-drive (rear 2 wheels)
9:28 (Pinion 9 teeth - Crown 28 teeth)
Questions
If you have any questions regarding the product, feel free to post below. Other consumers may also provide you with additional information. Log in to your member area in order to post or answer a question.
Customers who bought this product

also bought