Slot.it CA24a Audi R18 TDI n. 1 Monza test May 2011
Reference : CA24a
Description
Driver : Rinaldo Capello
The R18 TDI is a sportscar designed in 2011 by Audi, according to the Lmp1 regulations, to be engaged in the Le Mans 24 Hours and the World Endurance Championship. It is a closed cockpit car, a choice made as a consequence of the rules change introduced in 2011.
Each area of this car is designed for extreme reduction of weight; the minimum value of 900 kg required by regulations is reached by using ballasts. The carbon monocoque chassis is made in a single-piece; this solution is very light, but also very safe. The gearbox is 6-speeds, electrically actuated, built with large use of carbon fibre composite material. The whole headlights are made with LEDs.
The diesel engine is a V6, 120°, 3.7 liters displacement; fuel tank capacity is 65 liters. The engine uses a single turbo and exhaust pipe, that exits below the fin. The maximum power is 540 hp with air restrictions according to the rules, and the top speed about 335 kph. Monza is a very fast circuit, just like Le Mans, so teams often come here for testing before the 24 Hour race.
During these tests, cars don't pass through the first chicane, following the track that was used for races until the early seventies.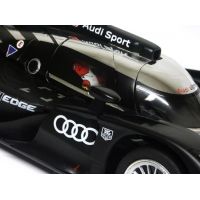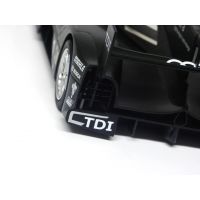 Description

des pièces détachées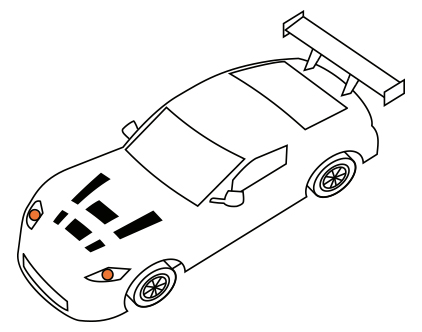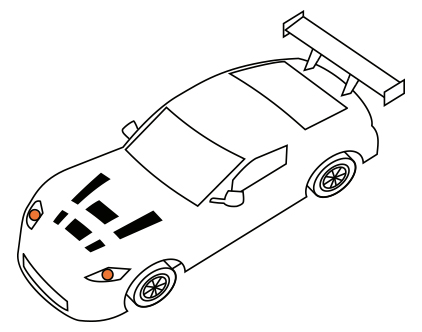 Carrera DIGITAL conversion
Scalextric Digital conversion
MN09ch Flat-6 20 500 revolutions/minute
Rear-wheel-drive (rear 2 wheels)
11:28 (Pinion 11 teeth - Crown 28 teeth)
Front PT1159C1 - Rear PT1152C1
Questions
If you have any questions regarding the product, feel free to post below. Other consumers may also provide you with additional information. Log in to your member area in order to post or answer a question.
Customers who bought this product

also bought