Beschreibung
Drivers : Hoshino, A.Suzuki and Mo Kageyama
The Nissan R390 GT1 was a racing car built to compete in the 24 Hours of Le Mans in 1997 and 1998. It was developed by Nismo and the Tom Walkinshaw Racing team, and was modified in order to generate more downforce, thanks to a longer rear tail.
In 1998 Nissan entered four R390 GT1s to Le Mans race and all of them were able to finish the race, getting to the 3rd, 5th, 6th, and 10th positions.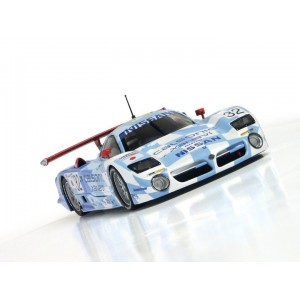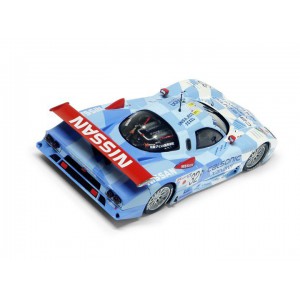 The car featured a carbon monocoque chassis, and a twin turbo V8 3496cc engine.
Car n°32 was the first car with Japanese team and mechanics. It ended up 3rd.
After LM 1998, rules for the GT class were changed and the R390 could no longer compete in Le Mans.