Beschreibung
Allows the creation of alternative track routes, for example a single lane rally extension track to a current layout, or converts 2 lanes into 1 lane or converts 2 lanes in to 3 lanes or more. There is no limit to the amount of additional lanes you can add.
Total length of the two tracks : 138 cm (4 Standard Straight).
Carrera DIGITAL 30350 Narrow Left also available.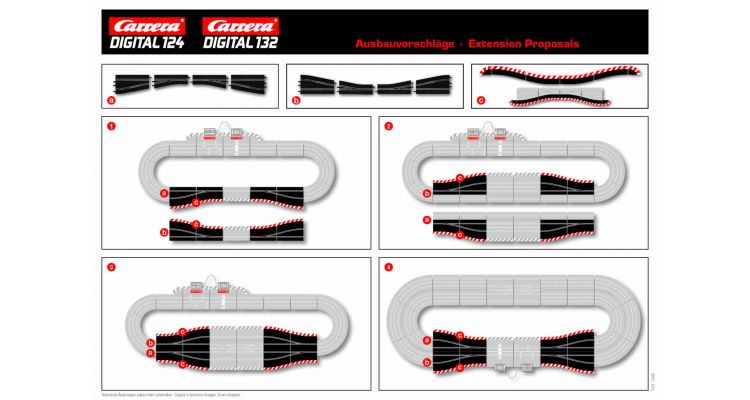 This accessory is compatible with the following systems :

Carrera DIGITAL 124
Carrera DIGITAL 132